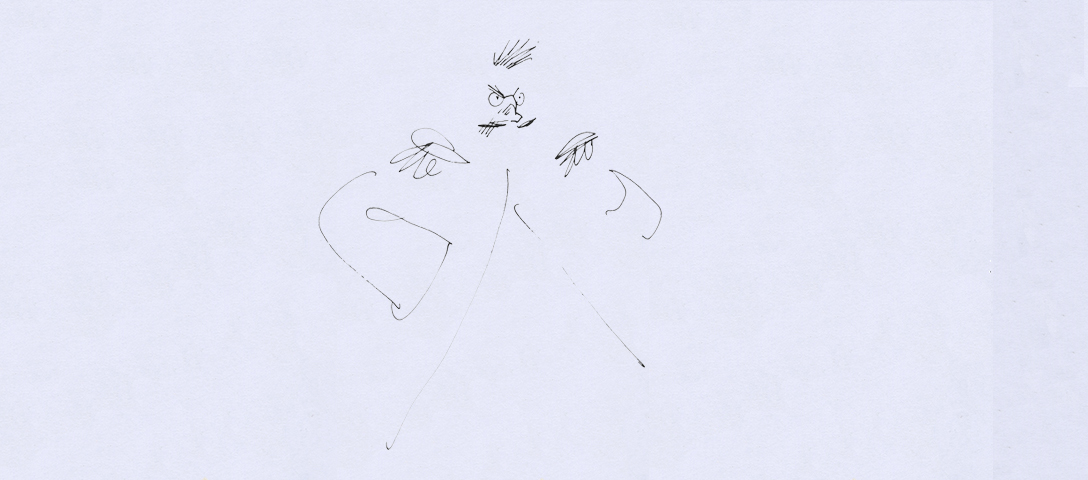 Cabu, Freehand theatre. Sketches from a theatre lover
Cabu, who was known and recognised for his illustrations in Hara-kiri, Charlie Hebdo, or the Canard Enchaîné, also used his talents as an exceptional cartoonist to sketch the world of theatre. From the 60s onwards, Cabu went to the theatre several times per week. He was a passionate theatre-goer – private and publicly funded theatres alike –  but with a particular attachment to the Comédie-Française.
Cabu first went to the Festival in 1970, when it was still directed by Jean Vilar. He was a regular visitor, as testified by his sketchbooks. Year after year, Cabu was there to cast his critical and enthusiastic eye on the festival – the In, the Off, Avignon's streets, the atmosphere, the festival-goers, the artists.
"The Courtyard of the Pope's Palace is as impressive as the Paris Opera" he wrote. Whatever the season, summer or winter, indoors or outdoors, his freehand sketches made in the dark, bear witness to Cabu's constant activity and his pleasure in portraying the world of theatre both in Avignon and in Paris.
Some of the sketches on display are taken from the exhibition at the Comédie-Française (open until the 25th of July 2018): 'Cabu, Vive les comédiens! – 200 Dessins pendant l'entracte' (Cabu, Long live the actors! – 200 Interlude Drawings.)
Tambour et trompette © V.Cabut