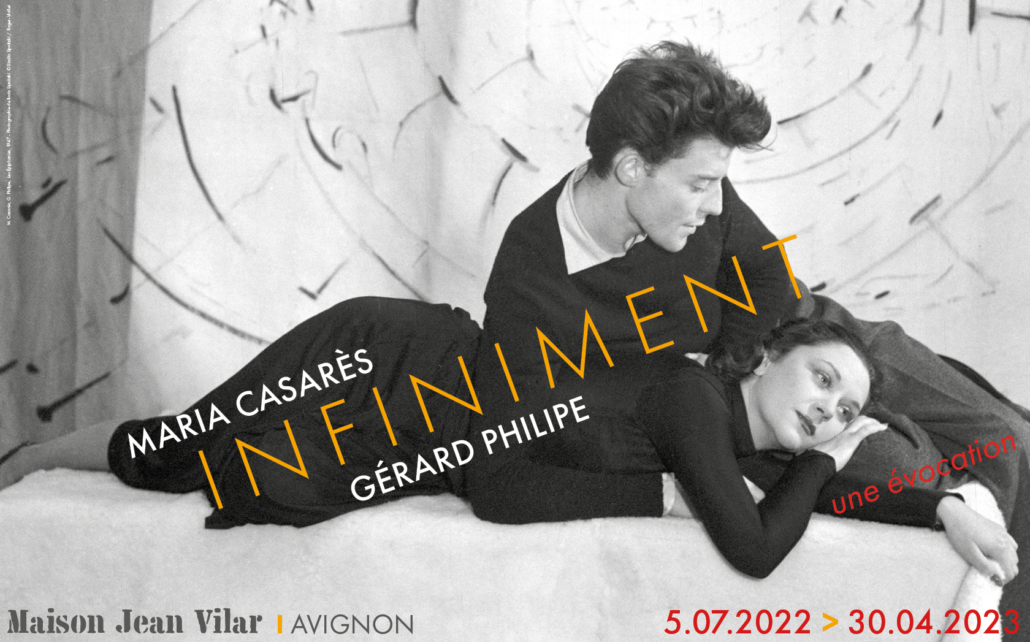 She would be a hundred years old. He would be the same age. She and he, terrible children of the post-war boards, children of paradise on the screens of liberation, they are the idols of a youth that has known all the deprivations, a youth eager for modernity, in love with freedom. She and he lent themselves to all new experiences: the secular poetry of Henri Pichette, the modern tragedy of Camus, the great popular adventure of the TNP with Jean Vilar.
Maria, the Galician brunette with green eyes experienced the ordeal of exile. Is that why she so often embodied those who love without return, melancholic women, murderous queens, princesses of the shadows?
Gérard, the carefree young man whom the fairies have showered, was not satisfied with too obvious gifts. Beyond the angelic figures to which he was promised, he ventured into more tormented incarnations. Flayed princes, cynical lovers, vulnerable men rub shoulders in his career with leaping heroes and romantic lovers.
She and he met very young, they dated, lost and found. Over the course of artistic encounters, they have woven a fraternity, a loving friendship which finds one of its terms with the sudden death of Gérard…. Followed, a few weeks later, by that of Camus.
While some loved them so much, saw them play and adored them, while others barely know them and maybe not yet… how to pay tribute to them? How to talk about their journey Enfants terribles of the post-war stage, children of paradise on the screens of artistic, intellectual and political liberation? How to account for their art, their magnetic diction, their sleepwalking gaze, their wavering gestures, their insolent beauty ?
How can we reveal these moments of eternity to our "collective soul"? How to wake up our sleeping beauties? How to thank them…
Photography : Maria Casarès and Gérard Philipe, Les Épiphanies, 1947 – Photo Boris Lipnitzki © Studio Lipnitzki / Roger Viollet